Southeast KANSASWORKS Workforce Centers have resources available to help veterans and their family members in their career search!
The U.S. Department of Labor provides grant funds to the State of Kansas to provide employment and training services to eligible residents and workers. As a condition to receiving those funds, priority of service will be given to qualified veterans when referring individuals to job openings, DOL funded training programs or related services. In accordance with the implementation of the Veterans' Priority Provisions of the "Jobs for Veterans Act" (PL 107-288), qualified veterans will receive priority referral to services over non-veterans as determined by each program's mandatory eligibility criteria.
Information and assistance will be provided by Workforce Center staff regarding available employment programs, training opportunities and services, eligibility requirements, and veteran's priority. The KANSASWORKS registration process has been developed to determine veterans' eligibility, and an American Flag identifies veterans' resumes listed on KANSASWORKS for employers. Veterans are encouraged to avail themselves of these opportunities.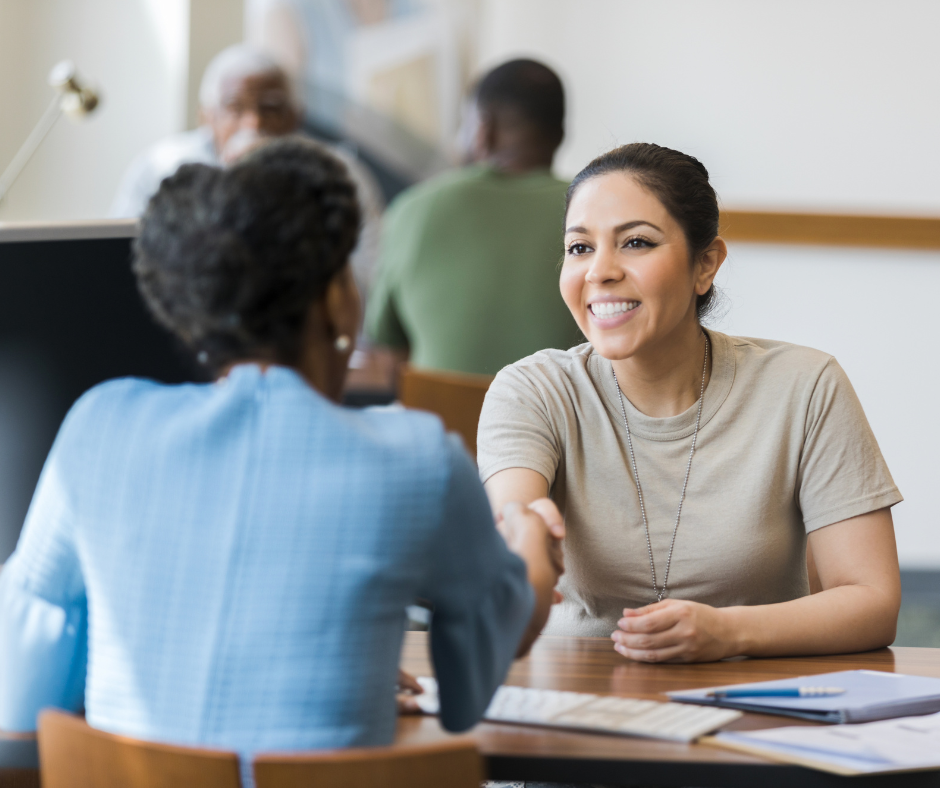 In addition to CORE EMPLOYMENT SERVICES, vet staff also provide the following services:
Comprehensive assessment of knowledge, skills, and abilities.
In–depth interviewing and evaluation to identify employment barriers and appropriate employment goals
Group and individual career coaching
Short-term pre-vocational services that may include development of learning and communication skills, interviewing skills, personal maintenance skills, and professional conduct to prepare individuals for career goals
Development of an individual employment plan that identifies employment goals, interim objectives, and appropriate services that will enable the Veteran to meet his or her employment goals
Vet staff work with other service providers to promote the advantages of hiring Veterans to employers and employer groups.  They market job seeking Veterans as individuals who have highly marketable skills and experience.  
Vet staff serve as an advocate for Disabled Veterans and Veterans with business, industry, and other community-based organizations by participating in a variety of outreach activities such as:
Planning and participation in job and career fairs
Coordination with unions, apprenticeship programs, and business organizations to promote employment and training programs for Veterans
Informing Federal Contractors of their responsibility to recruit and retain qualified Veterans
Promoting credentialing and licensing opportunities for Veterans
OUR VETERANS' SERVICES REPRESENTATIVES