Quentin was laid off last fall, resulting in him filing for Unemployment Insurance Benefits (UI). While receiving UI, Quentin participated in the Reemployment Services and Eligibility Assessment (RESEA) program, bringing him into Southeast KANSASWORKS to speak with a Title III Program Specialist. Quentin's previous work experience was in the Heavy Equipment Operator construction industry traveling outside of the area, away from his family for most of his employment. He wanted to do similar work but wanted to be home every night. Quentin discovered most of the employment opportunities in the area required a Class A Commercial Driver's License (CDL), which he
did not have.
The Title III Program Specialist co-enrolled Quentin into basic Career Services and discussed WIOA paid training options with him. Quentin decided he would like to pursue Class A CDL Training as this would align with his Equipment Operator experience and career goals. Quentin was then introduced to the Title I A/DW Career Advisor, to further discuss WIOA paid services. Quentin was determined eligible for the Dislocated Worker program and could now receive WIOA funding for CDL training.
Quentin enrolled at Apex CDL Institute. WIOA funding paid for his training, required books, and transportation reimbursement to and from class. After just a few weeks, Quentin completed training and received his Class A CDL. He received multiple job offers and accepted a position with Gipson Ricketts, LLC, a local Construction Company. Quentin is now earning $26 /hr, and the big win for Quentin is he's home most nights with his family. When Quentin travels for work, his employer provides a $100 per diem. Quentin expressed his satisfaction with the services offered at Southeast KANSASWORKS and recommends the organization to others.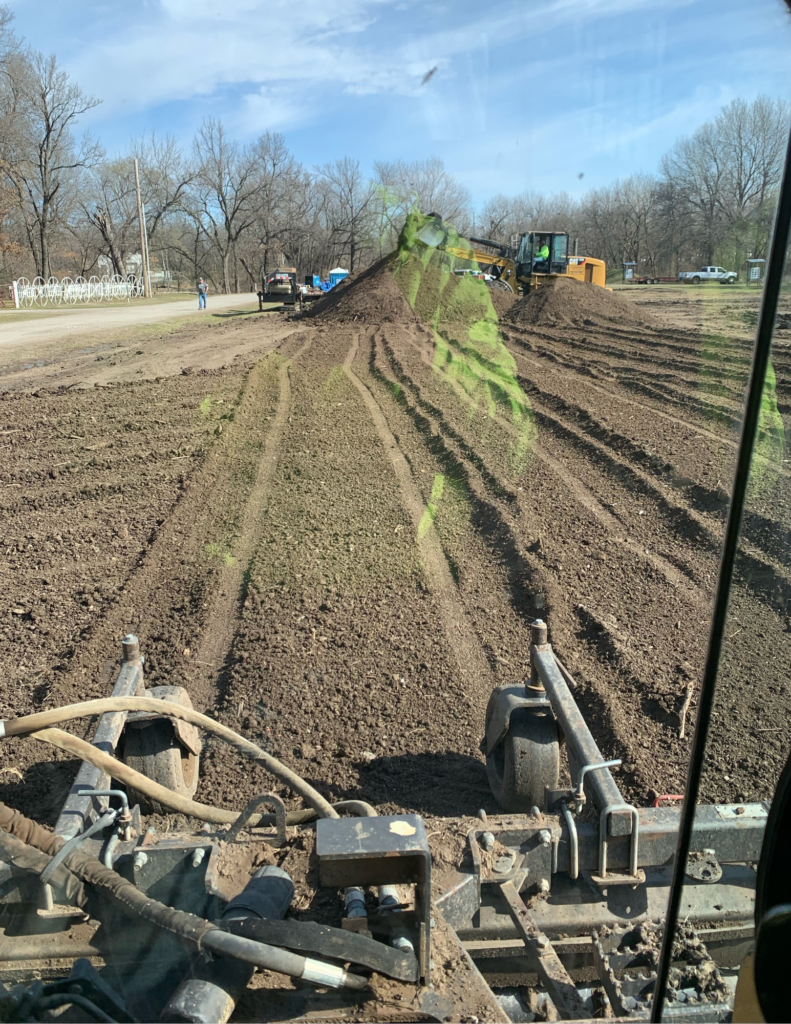 Pictured: Quentin's view of the job site from his cab.