REQUEST FOR PROPOSALS:
ACCOUNTING SERVICES
Southeast KANSASWORKS, Inc., is issuing this Request for Proposal (RFP) for the purpose of securing accounting services for the organization.
If you have any questions regarding the request, please submit them to [email protected] prior to 5:00pm CST on Monday, July 10, 2023. Questions will be addressed at the Pre-Proposal Conference. (See details below.)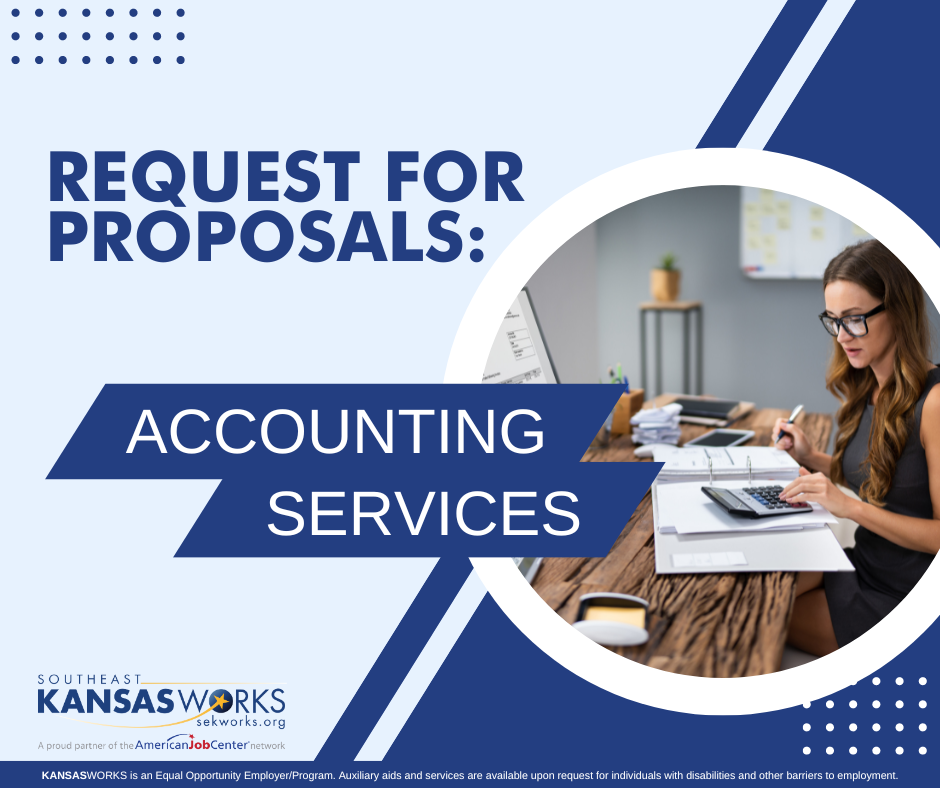 June 19, 2023 – RFP Available for Distribution
July 10, 2023, 5:00pm – Pre-Bid Questions Dues
July 13, 2023, 10:00am – Virtual Pre-Bid Conference
July 19, 2023, 5:00pm –  Deadline for Proposals to be Received
A pre-proposal conference will be held at 10:00 AM CST on July 13, 2023, via Microsoft Teams. Interested proposers can request a link to attend the Teams Meeting by sending a request to attend to [email protected]. Requests to attend should be submitted no later than Tuesday, July 19, at noon.
Attendance is not required at the pre-proposal conference but is encouraged